Welcome to join my sailing journey in the Mediterranean, Atlantic, Pacific and Indian Ocean 2016-19!
Have you ever dreamt of crossing oceans, or daysail between picturesque and historical sites in the Mediterranean, or anchor inside atolls in Pacific Ocean?
Come and sail with me and other women on my boat Peristera, an Oceanis 473 with four double cabins.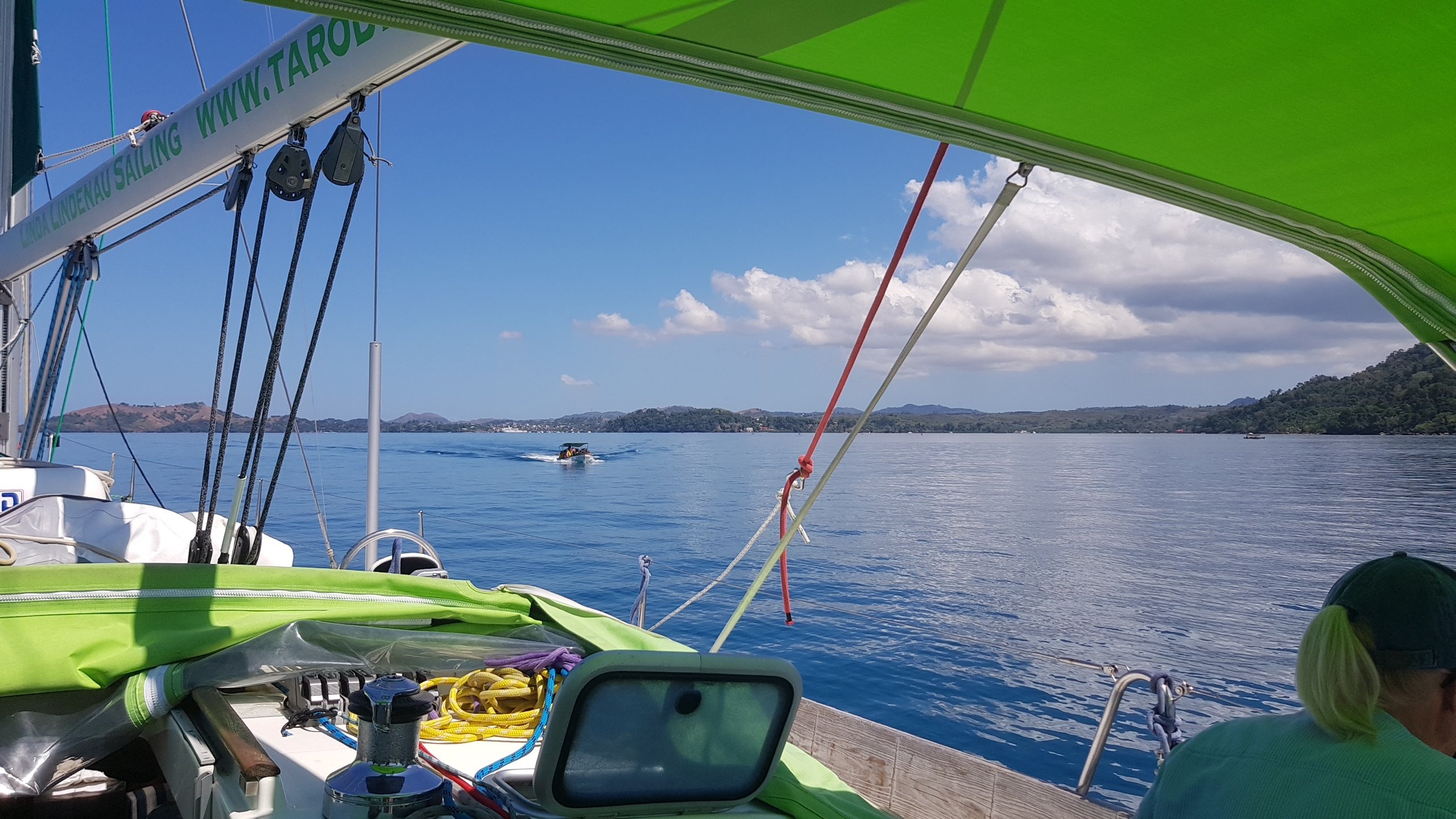 On the link further down you can see the where Peristera is now. I started my circumnavigation in Rhodes april 2016. Soon I will have crossed all longitudes on earth, but not until next year will I cross my own track, in St Lucia.
I will continue to sail, that is what I do. Further down you will find the different upcoming legs with dates and prices. Some of the legs are for women only, others for women together with their men.
I beleive that the best crew consists of different people, with different experiences. If you want to join, I don't require sailing experience, but I expect you to be willing to take part in all tasks onboard; night watches, keep an open eye on the weather, the sails and your fellow sailors, cleaning, cooking, read manuals and try to figure out why something isn't working. Seven peoples different experiences put together will create great teams!
The legs start and finishes at the spots noted in the list below. The exact route inbetween will be decided according to weather and the wishes from the crew.
The journey consists of many different parts, from shorter legs close to the coast, to longer ocean crossings. A common pattern within a leg will be a few longer sailings over a couple of days, some short daysails and some days ashore when it will be possible to do excursions to see the country.
Onboard we have lots of books, snorkling gear and other stuff to make the trip both fun and comfortable. To provide you with a high level of safety, Peristera is equipped with modern safety and communication devices, reinforced rigging, storm sails, etc. Contact me if you want to join! linda at tarodret.nu